Our reliable, professional, and highly-trained roofers can handle all types of roofing and roofline work. Serving both residential and commercial customers, we will make sure that all roofline work is done on time and within budget. We only use top-quality roofline products, including bargeboards, cladding, fascias, soffits, guttering, and downpipes, from leading manufacturers.
No matter how strong your roof is, it needs to be protected from the elements, so it can do its job. Well-installed fascias, soffits, and guttering will not only divert rainwater away from your roof and protect the eaves but will also provide important ventilation and keep pests away.
Our roofers strive to provide excellent value for money and unrivalled workmanship across all our services. We are fully insured and are proud of reviews. Testament to this is the amount of repeat business we do and referrals from happy customers.
Our local roofing contractors can provide a free and no-obligation roofline survey at any time. For more details, please call 01923 961 055.
We're proud to offer a 20 year warranty on all new roofline works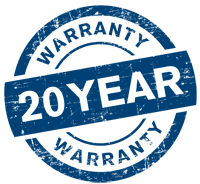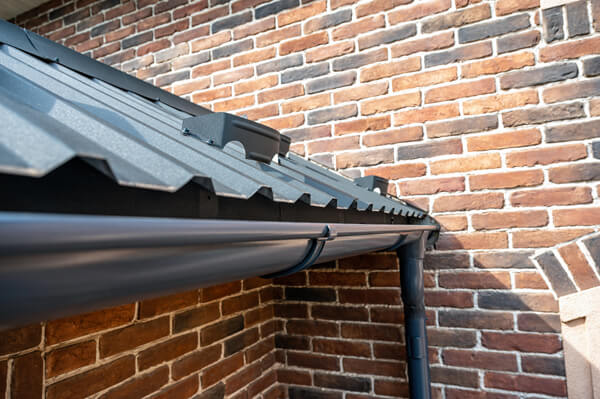 Need your fascias and soffits replaced? All rooflines covered near Lemsford
Here at Radlett Roofing, we can install, replace, or maintain any roofline products near Lemsford, Welwyn Garden City, or Ayot St Peter. Your roofline is the most exposed and vulnerable feature of any property. It is extremely susceptible to weathering and traditionally, fascias and soffits were made from timber, which is prone to rot.
We can install and upgrade all fascias and soffits for uPVC versions, that are robust, durable, and long-lasting. These products will not only freshen up the look of your property and eliminate future maintenance but will also protect your roof. They come in a variety of colours to suit your exterior.
Our services include:
Supply and installation of new fascias and soffits
Fascia repairs
Soffit repairs
Gutter and downpipe installation or repairs
Gutter maintenance & realignment
Cladding
Bargeboards & box ends
We also provide a wide range of other pitched roof and flat roofing services, as well as more tailored and specialist roofing work. This includes chimney work, parapet wall repairs, and lead work.
AL10 guttering installations and maintenance
Rainwater drainage is essential for any domestic or commercial property in Welwyn Garden City. Guttering plays an essential role and if it is damaged or blocked, the consequences can be serious. Most of us do not give our guttering a second thought until it is too late but guttering can cause serious issues, including water ingress.
Our roofers offer a wide range of guttering solutions including gutter replacements and upgrades, gutter repairs, and gutter cleaning and maintenance. We aim to fulfil all guttering work with minimal disruption and at competitive prices.
The importance of well-maintained gutters cannot be overstated:
Clogged or damaged gutters can damage your roof and cause an overflow of rainwater that may lead to damp.
If water is left to pool around your home foundations, this can even lead to structural instability.
Clogged gutters can cause them to pull away from your roof damaging your fascias.
Gutters will affect the overall look of your property and well-installed and maintained gutters will provide better curb appeal.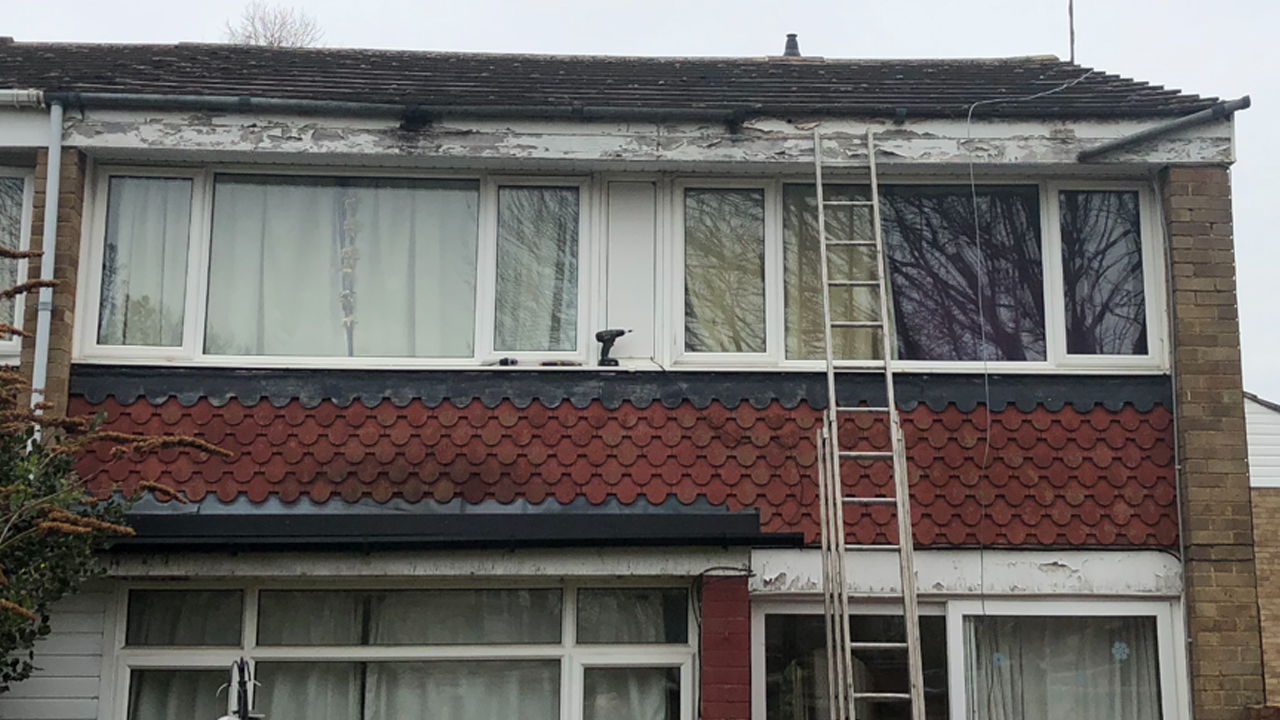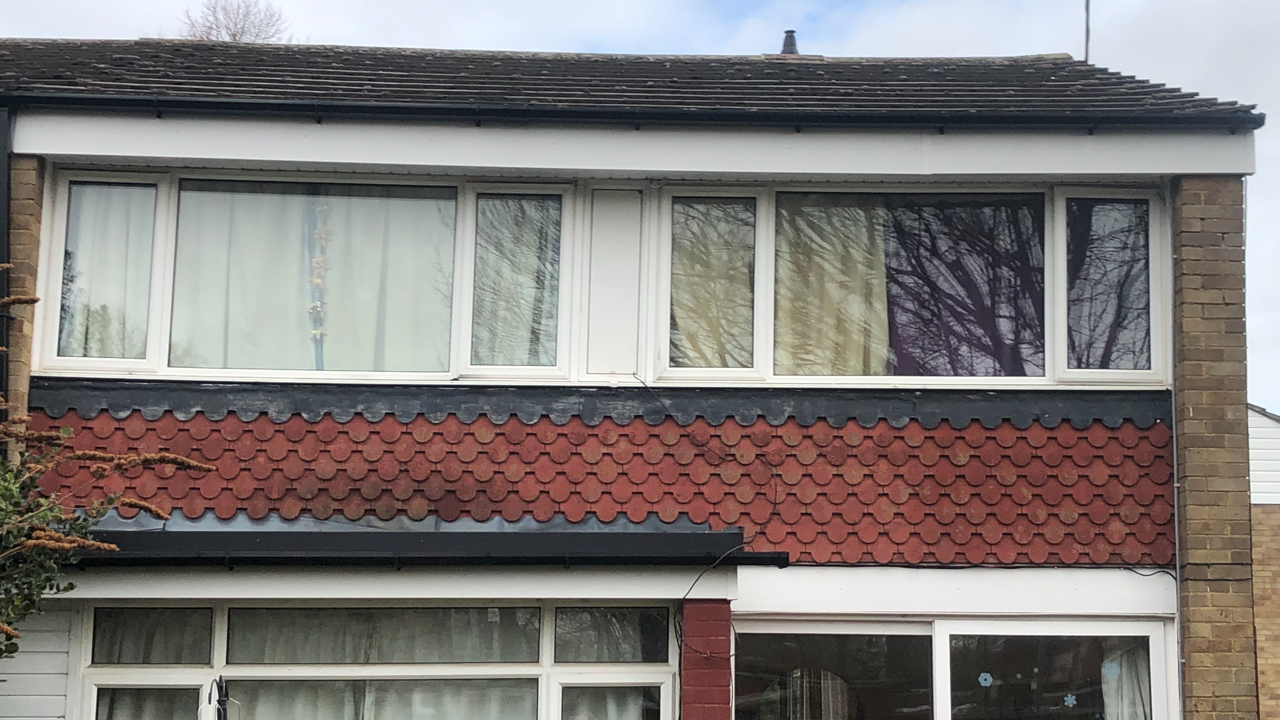 Welwyn Garden City chimney services
Chimneys give homes in Welwyn Garden City their iconic and traditional look but they are very exposed to the weather. Over the years they may lose some of their structural stability and require maintenance to ensure they do not cause damage to your home.
Our roofers can handle all types of specialist chimney work including:
Chimney repairs
Chimney maintenance
Chimney re-pointing
Chimney stack removals
Rendering
Chimney pot capping
Lead work
For more details of the work we complete, please see our FAQs.
William Harber
They was very helpful and truthful from start to finish and work to a professional standard would use again and recommend to any one

Call Welwyn Garden City roofing company for all your guttering and roofline needs
If you would like a free roof survey in Welwyn Garden City, please call 01923 961 055 or email info@radlett-roofing.co.uk now and we will book you in.
New and replacement guttering, fascias and soffits installed in the following nearby areas:-
Hyde
Kingsbourne Green
Chiltern Green
Redbourn
Wheathampstead
Flamstead
Kimpton