Whether you have a small gutter leak or you require fascia and soffit replacement, we can undertake projects of all sizes and specifications. We have been in the roofing trade for over 20 years and as a family-run roofing business, we put our customers at the heart of our work. We use only the best, tried and tested, and high-performance roofing and roofline systems. We also pay rigorous attention to health and safety.
We can complete work on all aspects of your roofline including fascias, soffits, bargeboards, cladding, and guttering. We are also roofing experts, who offer a whole range of pitched roof and flat roof services, including roof repairs, roof installations, and roof maintenance.
Specialists in all types of roofing and roofline services
Over two decades of experience in the roofing trade
Free and no-obligation roofing and roofline surveys available
Highly-competitive prices and no hidden costs
All new installations come fully guaranteed
Local and family-run roofing business
Recommended roofing business – see our Trustatrader reviews
For all roofing and roofline solutions, call our roofing contractors now on 01923 961 055.
We're proud to offer a 20 year warranty on all new roofline works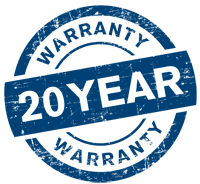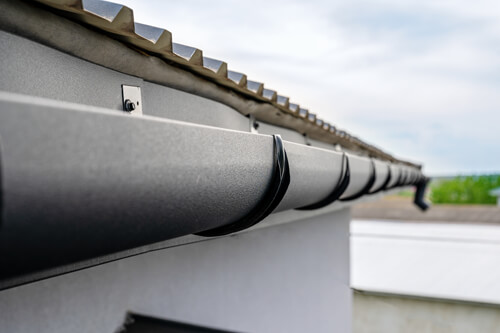 Improve the look of your home with new fascias and soffits near Bushey
Our roof is often the most overlooked part of our property, despite its important role in keeping us protected from the weather. Why exactly are fascias and soffits in Bushey, Elstree, or Stone Grove, so important? Fascia boards act as a barrier between the outside and the edge of the roof, meaning these roofline products will bear the brunt of the weather and protect the roof and interior of your home from weather and water damage. Guttering is often attached to the fascia board, which means it also has to support rainwater drainage.
Soffits are the exposed section beneath the overhanging part of the roof. As well as protecting the exposed rafters, soffits help to ventilate the roof space. We provide all types of fascia and soffit replacements and upgrades. Traditionally these products were made from timber and were prone to rot. Our new uPVC fascias, and soffits will add great curb appeal, enhance the look of your property, and provide great insulation benefits to your home.
If you are looking to replace worn out fascias and soffits with high quality roofline products, our roofers can complete the job.
WD6 efficient guttering services
Well-installed and maintained guttering is essential to any home in Elstree, so it can provide excellent water drainage from your roof. This stops rainwater from penetrating your property or even your foundations, which could lead to damp and in the worst cases, structural issues.
We supply and instal the highest quality UPVC guttering, which is long lasting and robust and will retain its colour for many years. We pride ourselves on the quality of our work and we will always aim to give you, the customer, the best finish possible. Our guttering and downpipe systems are available in different colours and finishes, to match the exterior of your property.
As well as the installation of all types of new guttering and downpipes systems, we can provide gutter repair and maintenance work. This will prevent your gutters from becoming blocked or damaged. Regular gutter maintenance will ensure the functionality of your gutters and stop them from failing.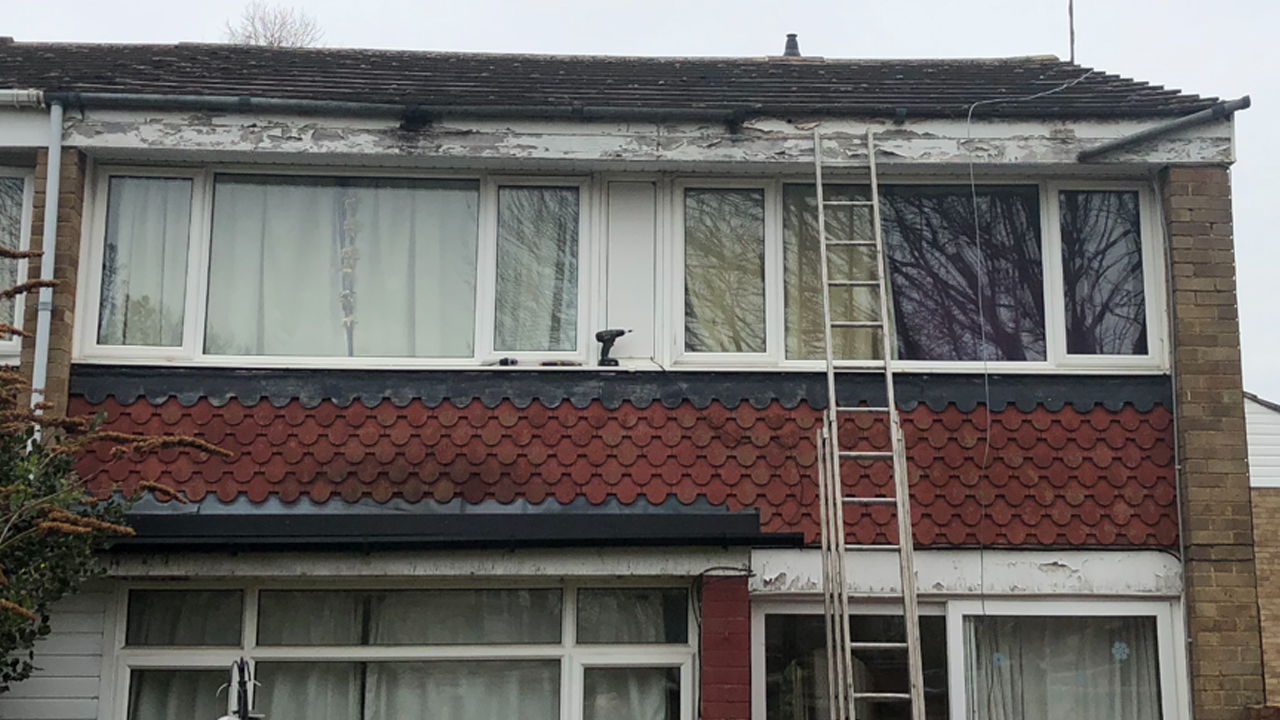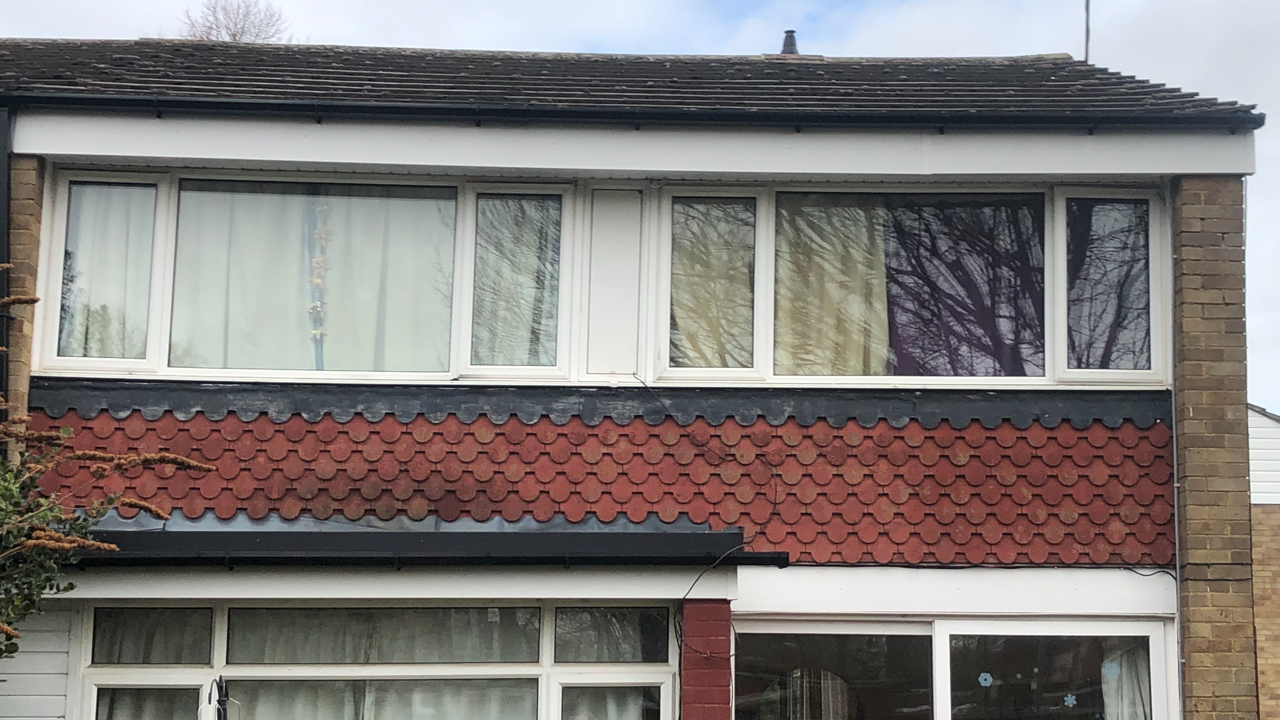 Elstree repointing and chimney work
Radlett Roofing offers comprehensive chimney maintenance and repair services throughout Elstree. We have worked on all types of chimneys, so whether it requires a rebuild, repointing, or even removal, our roofing contractors can complete the job.
It is essential that chimneys are well maintained at all times because this can create significant problems if they are left to deteriorate. Chimneys are one of the most exposed part of any roof, so it is important that they are well looked after. We complete all types of chimney work, such as chimney repairs including re-pointing and re-eating of chimney pots, replacement of brickwork, or installation of lead flashings.
Keen to know more? Please see our FAQs.
William Harber
They was very helpful and truthful from start to finish and work to a professional standard would use again and recommend to any one

Book a quote with our Elstree roofing contractors today
Problem with your fascias and soffits? Need new guttering? Call us now on 01923 961 055 or email info@radlett-roofing.co.uk and we will get back to you
New and replacement guttering, fascias and soffits installed in the following nearby areas:-
Caldecote
Stone Grove
Whitchurch
Stanmore
Aldenham
Shenley