Our roofing company comes highly recommended throughout the nearby area – check out our Trustrader reviews. We are highly trained and experienced with over 15 years in the roofing trade, so we can handle jobs of all sizes and work on both domestic and commercial roofing projects.
Guttering installations
Repairs to existing guttering, fascias, and soffits
Guttering cleaning and maintenance
Installation of new fascias and soffits
Installation of bargeboards and cladding
Box-ends
New pitched tiled roof
Specialist roofing work, including chimney repairs, lead work, Velux window installation, and parapet walls
Your roofline is your first line of defence against bad weather, so call us now for all roofline work. We are happy to provide free and no-obligation roofing and roofline services today. Call our roofers now on 01923 961 055.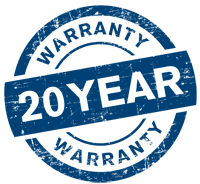 We're proud to offer a 20 year warranty on all new roofline works
Expert gutter services near Knebworth
Guttering and downpipes serve a crucial function in directing rainwater away you're your roof and walls and into the drains. For all guttering installations, replacement, maintenance, and repairs near Knebworth, Stevenage, or Little Wymondley, call Radlett Roofers.
Your gutters need to be able to handle heavy rain. Over time if they become blocked or leaking, water can start running down your external walls and this can cause water ingress and lead to expensive repair costs. We can maintain your gutters, clean them, and ensure they are correctly attached, to ensure they are in optimal condition.
We can also install new guttering, sourced from leading manufacturers, that offers exceptional performance. All new guttering comes with a minimum guarantee of 10 years and will ensure that your walls are protected. Available in a range of shapes, sizes, and colours, including deep-flow guttering, ogee, and half-round gutters. Your new guttering will look good for many years to come and require very little maintenance and upkeep to ensure it stays looking good. uPVC is a resilient and durable material that will never rot or rust and is affordable.
We can complete roofline work in isolation or as part of bigger roofing projects. We can install, maintain or repair, any type of flat or pitched roof. For more information about our work, please see our FAQs.
SG1 new fascias and soffits
Here at Radlett Roofers, our roofing team can offer new fascia and soffit installations and fascia and soffit repairs. These roofline products are the straight boards that run alongside and underneath the edge of your roof and play an important role in insulating and ventilating your roof space. Fascias and soffits are very exposed, so it is important that they are kept in good condition.
Fascias and soffits were traditionally constructed from timber. In most cases the best course of action is to replace these roofline products, which can become rotten over time, with modern and durable uPVC products. We source all our roofline products from leading brands that offer a variety of styles and colours, so you can freshen up the appearance of your exterior. They will never require repainting and will not rust, rot, or crack. All new roofline installations come guaranteed for your peace of mind.
We are also happy to come and visit you and provide a roofline survey, so we can assess your requirements and offer a free quote.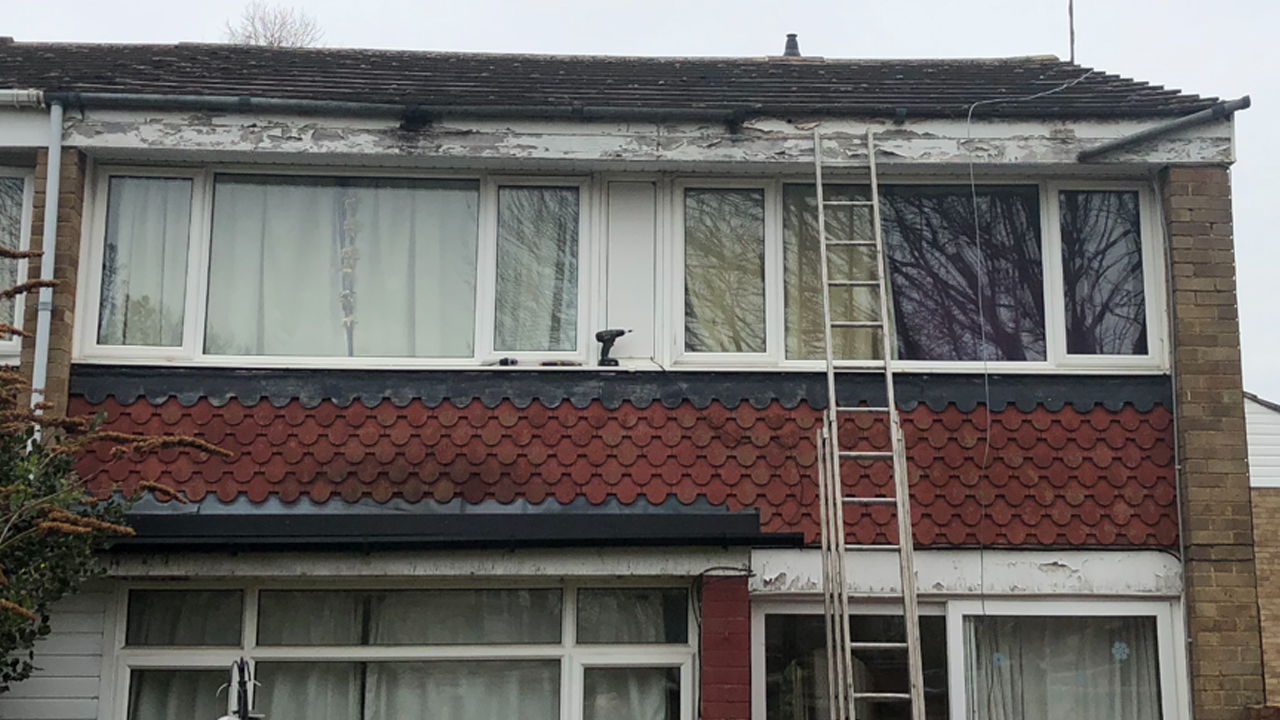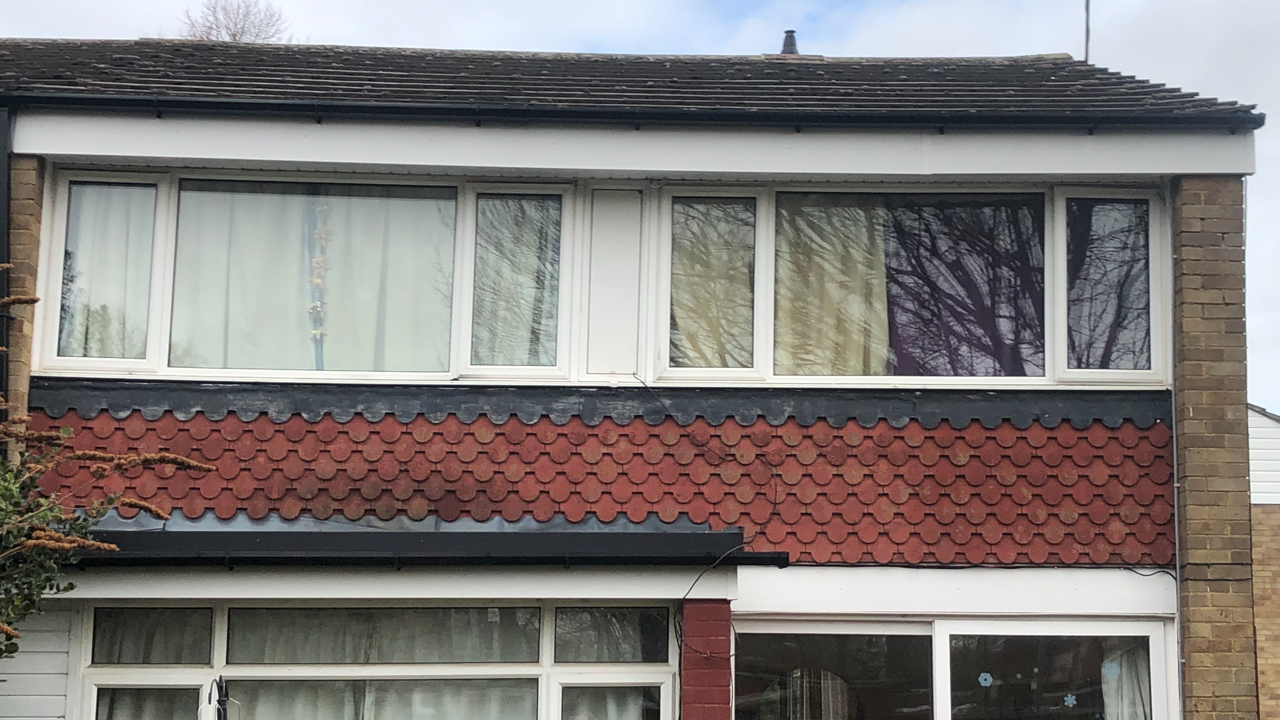 Chimney work and lead work in Stevenage
Do you require specialist chimney work in Stevenage? Our roofers can carry out all chimney repair and maintenance work. Whether your chimney is damaged after a storm or needs careful restoration, our roofers have the experience and skill to help.
Our roofing contractors can also complete all other types of specialist roofing work, including lead work and gulley repairs, parapet wall repairs, installation of Velux windows, and more.
William Harber
They was very helpful and truthful from start to finish and work to a professional standard would use again and recommend to any one

For a quote from our Stevenage roofers for guttering or other roofline services, get in touch
We offer competitive prices on all roofline work in Stevenage. Please get in touch now by calling 01923 961 055 or email info@radlett-roofing.co.uk and one of our friendly roofers will give you a call-back.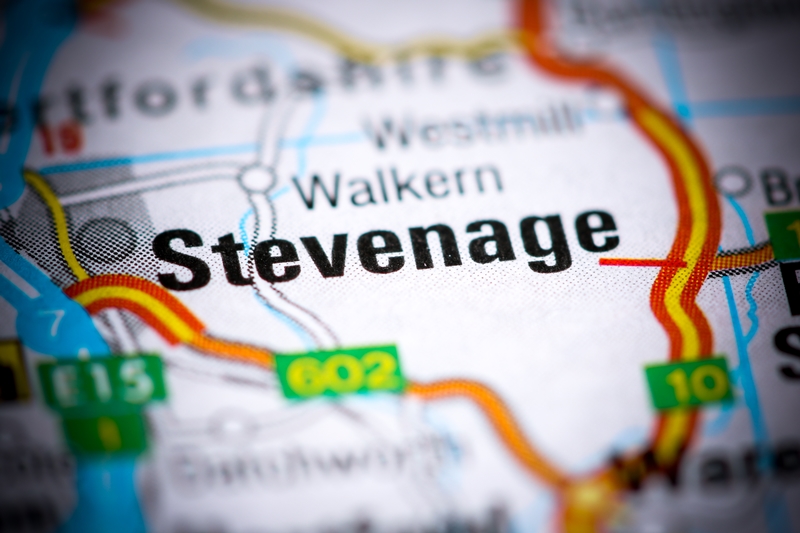 New and replacement guttering, fascias and soffits installed in the following nearby areas:-
Chesfield
Chivesfield
Clothall
Codicote
Datchworth
Graveley
Hitchin
Letchworth
Little Wymondley
Shephall
Whitwell