Our roofers have over 15 years' experience and can offer all types of roofline services. We are happy to offer you a free roofing or roofline survey at any time. We only use the best and most advanced roofline systems on the market, fitted at excellent prices. As an independent and recommended business, we will always ensure that all aspects of your roof and roofline are secure and safe. See our FAQs.
Installation of new fascias and soffits
Installation of bargeboards and cladding
Guttering installations
Repairs to existing guttering, fascias, and soffits
Gutter maintenance and cleaning
Pitched roofing
Specialist roofing work, including chimney work, lead work, Velux windows, and parapet wall repairs
For roofline recommendations from local roofing contractors, please call us now on 01923 961 055.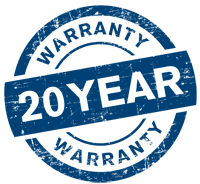 We're proud to offer a 20 year warranty on all new roofline works
Cost-effective guttering services near Ickleford
Your guttering works hard, particularly during bad weather to channel rainwater away from your roof and walls. However, it can also suffer from wear and tear from bad weather, become blocked through the accumulation of debris like leaves, or even break or come away from walls. For all guttering services in Ickleford, Hitchin, or Pirton, our local roofers can help. Whether your gutters need cleaning, replacing, or repairing, our team can ensure your gutters are doing the job they have been designed for.
Why is gutter maintenance or gutter cleaning so important? If your gutters are not looked after, they can become clogged and slow or stop rainwater from draining away through downpipes and into the drains. Water can then leak and run down walls or cause leaks. These can be problematic and can affect the structural integrity of your building, ultimately leading to expensive repair work. Let our roofing specialists look after your guttering.
As well as gutter maintenance, we can install high-performance uPVC guttering and downpipes in all colours and shapes to suit your exterior. These are designed for a lifetime of performance and are durable, versatile, and cost-effective.
SG4 replacement fascias and soffits
Many people do not give their fascias and soffits a second thought until something goes wrong. Fascias and soffits play an integral role in keeping your Hitchin roof dry to prevent the onset of damage or damp. From weather protection to pest control, they play an important functional role and will also add aesthetic appeal and boost the value of your home.
Soffits: These are the exposed siding that is underneath the roof's overhang. It helps to maintain steady airflow in the roof space and keeps insects and animals out.
Fascias: These are the areas directly above the soffits. They are the last line of support for the lower edge of roof tiles and are where the guttering is installed. They are visible, so can add a fresh and smart aesthetic.
Our local roofers can supply and install the latest, high-performance UPVC fascias, soffits, and bargeboards that will never rot, rust, or warp and are very low maintenance. These products were traditionally made from timber that will rot over time.
By installing new uPVC fascias and soffits you will not only improve the performance of your roofline, but it will improve the aesthetics, with a clean finish.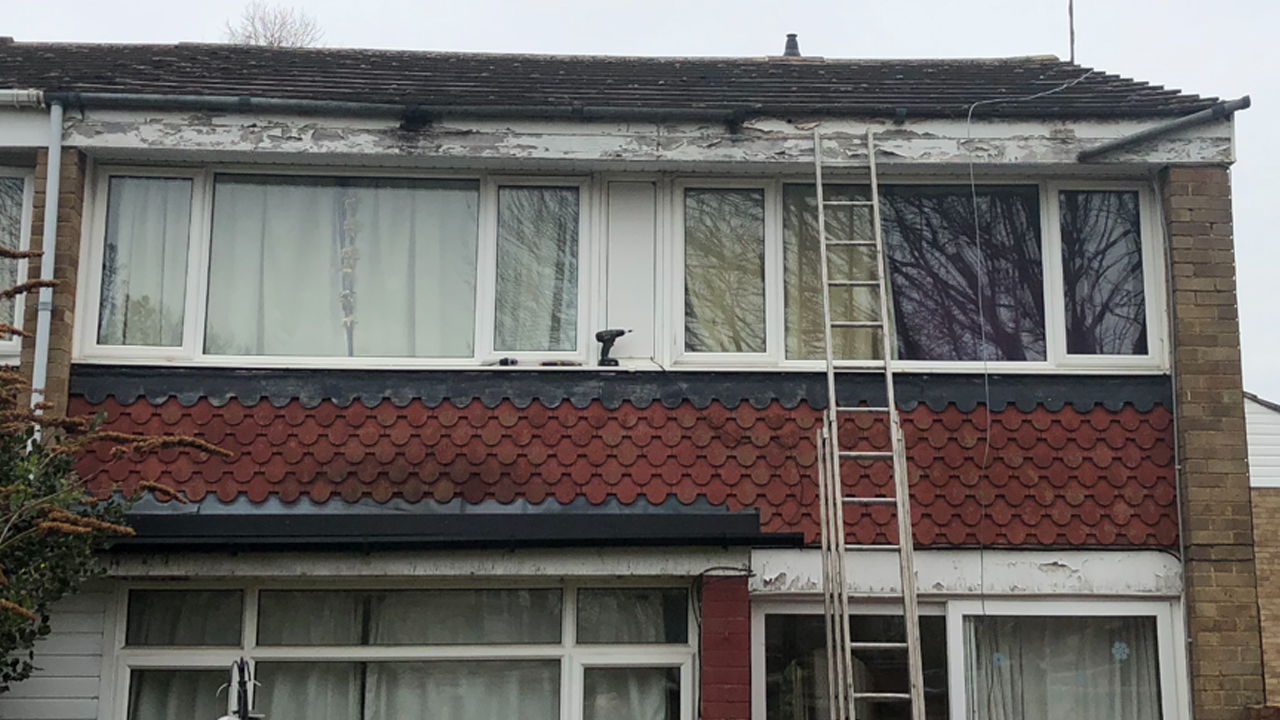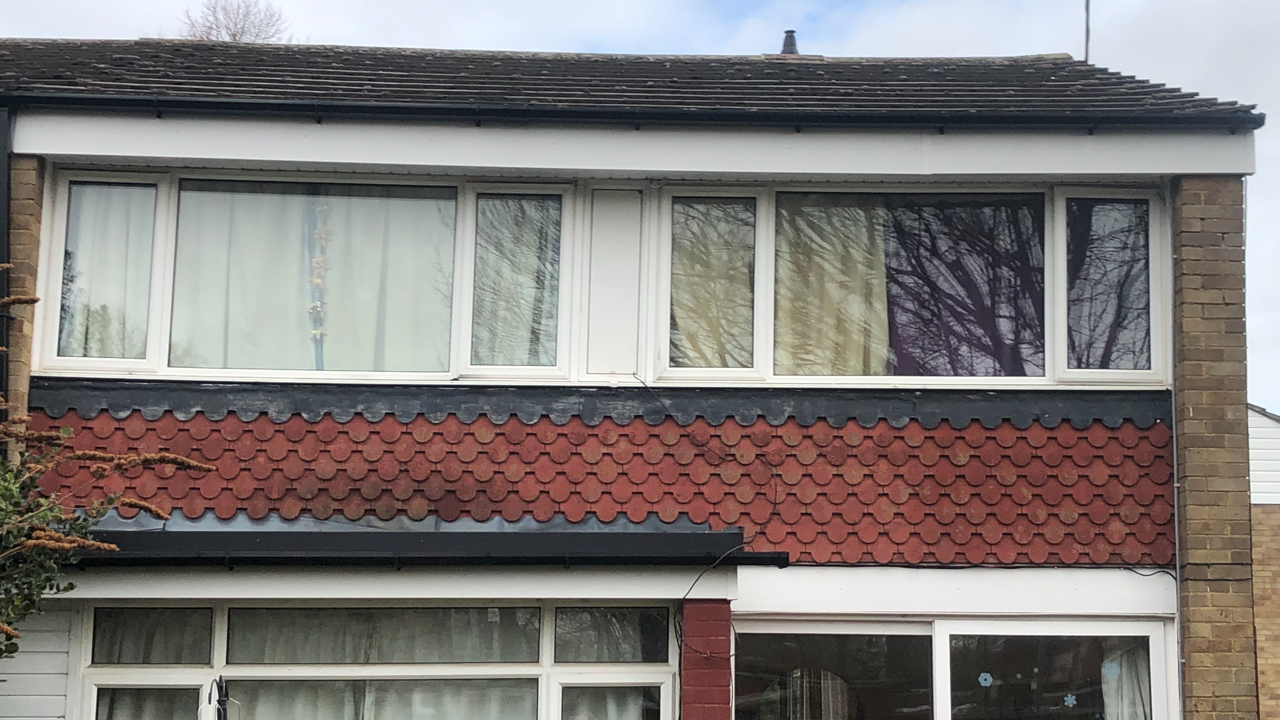 Hitchin chimney work and other specialist roofing work
Are you looking for specialist roofers to complete chimney work in Hitchin. Alongside all roofing and roofline work, we can tackle specialist chimney work, including chimney pointing, chimney re-builds, and chimney renewals. Chimney stacks are very exposed to the weather, so it is essential that they are well maintained.
Our roofers can also tackle other roofing work including lead work and gulley repairs, parapet wall repairs, Velux windows, and other roofing maintenance. See recommendations on Trustatrader.
William Harber
They was very helpful and truthful from start to finish and work to a professional standard would use again and recommend to any one

Contact us now for a free roof survey and quote in Hitchin
If you have any questions or would like a free roofing quote in Hitchin, please call our roofers now on 01923 961 055. Alternatively, please email info@radlett-roofing.co.uk and they will get back to you.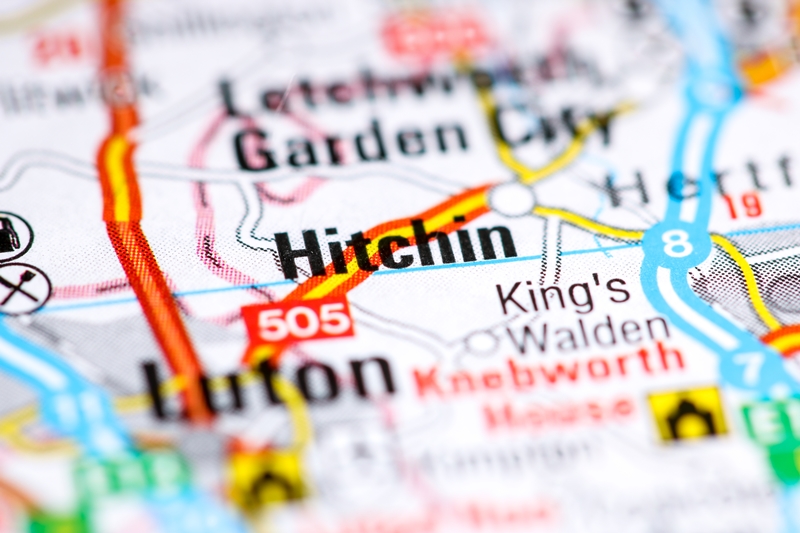 New and replacement guttering, fascias and soffits installed in the following nearby areas:-
Chesfield
Holwell
Ickleford
Ippollitts
Letchworth
Offley
Pirton