With our level of expertise, we only use the best quality roofing materials and guaranteed excellent workmanship to ensure your property is protected against leaks and extreme weather conditions. As well as providing installation, repairs, and maintenance of pitched roofs and flat roofs, we complete all types of roofline and specialist roofing work. This includes chimney work, lead work, skylights, and Velux windows, and parapet walls.
We pride ourselves on providing the best and most reliable roofing services possible and our roofers have an excellent eye for detail. Our materials always include tried and tested systems from trusted manufacturers.
Our comprehensive range of services includes:
Installation of new fascias and soffits
New guttering systems installed
Gutter and downpipe repairs
Gutter maintenance
Repair of fascias and soffits
uPVC gutters
Chimney repairs
Lead work
Velux windows
Skylights
Cladding
Bargeboards
For further information about our roofline services, call us now on 01923 961 055.
We're proud to offer a 20 year warranty on all new roofline works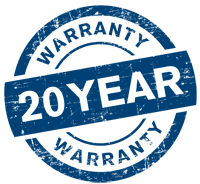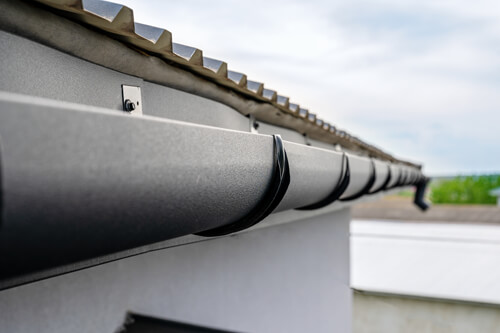 Guttering and rainwater systems installed and repaired near Wheathampstead
Are you looking for new gutters or gutter maintenance in Wheathampstead, Harpenden, or Kingsbourne Green? The importance of well-functioning guttering and downpipes cannot be overemphasised enough because this system ensures that water runs from the roof and away from the fabric of your property. All new guttering systems come with a comprehensive insurance back guarantee for your peace of mind.
Our roofers offer the following:
Gutter installations: We supply and install the best uPVC gutters that are durable, long-lasting, and reliable. We can supply guttering in different colours and shapes, including half-round, square, and ogee guttering.
Gutter repairs: Are your gutters starting to pull away from the wall? Perhaps you have leaking gutters? Your gutters must be working properly, so we can provide gutter repairs of all descriptions.
Gutter maintenance: It is important to keep your gutters clean and clear of debris. Regular gutter maintenance will save you money in the long run and you can have peace of mind.
AL3 quality fascias and soffits installed
We take great pride in being one of the most recommended companies in the area for the installation of new roofline components. Our roofers will help with your roofline requirements, from replacements to new installations. Fascias and soffits also provide an important role in protecting your roof and roofline against the elements in Harpenden.
Our fascias and soffits will offer watertight performance, look fantastic, and provide adequate ventilation for your roof space to stop any issues with rot, mould, water ingress, or mildew.
Low maintenance requirements
Pleasing to the eye with many colours and styles available
Improved energy efficiency
Long-lasting and durable
We are always happy to provide a free roofline survey so we can inspect your fascias and soffits and provide you will a no-obligation quote for any work that needs to be done.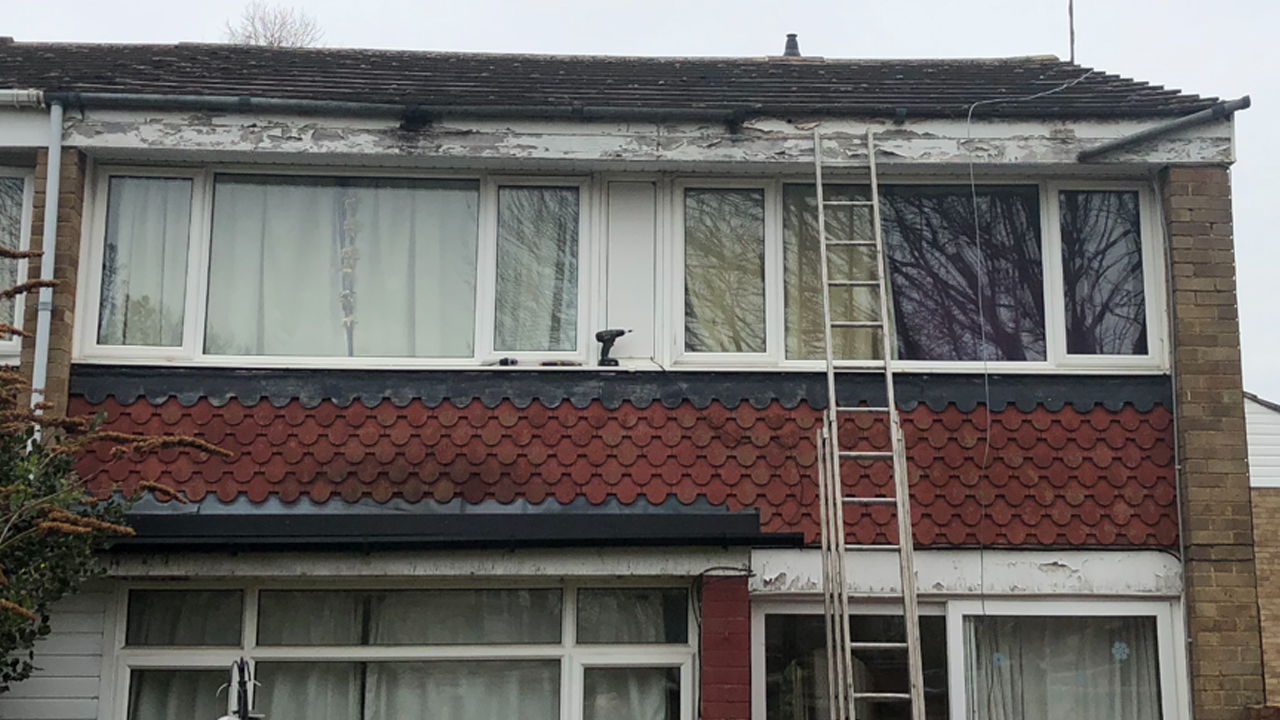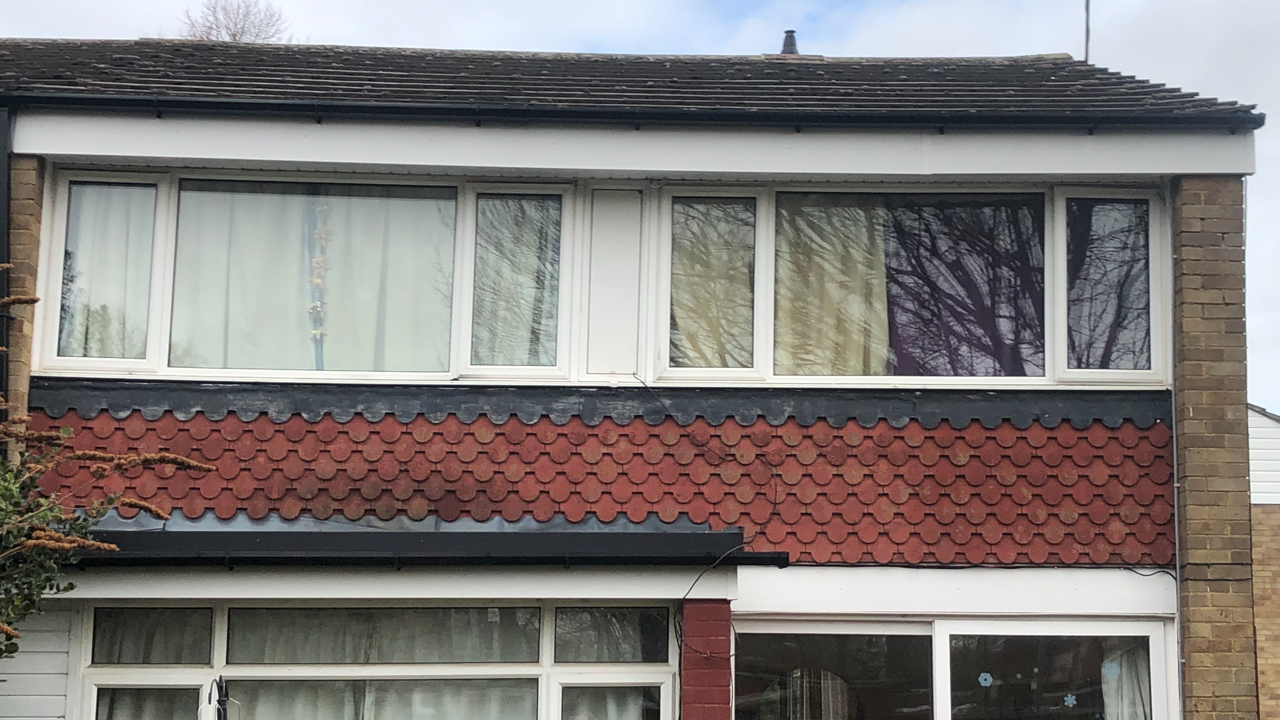 Harpenden chimney work, Velux windows, and other roofing work
Our local roofers in Harpenden can provide a whole range of other roofing services including chimney work, lead work, installation of Velux windows and skylights, and more.
It is always important to look after all aspects of your roof, including your chimney. A decaying chimney stack can be dangerous and even if you do not have a working chimney, it is important to deal with any issues relating to your chimney. We can repoint and repair chimneys, remove chimneys and complete all other work, so your chimney remains in a good condition. We can also provide you with professional and helpful advice at any stage.
We always aim to deliver the best value-for-money solutions, whatever you need. Please read our roofing FAQs
William Harber
They was very helpful and truthful from start to finish and work to a professional standard would use again and recommend to any one

For friendly roofline advice in Harpenden or to request a free roofline survey, get in touch
To discuss your roofline in Harpenden with our roofers, please call now on 01923 961 055. Alternatively, please email info@radlett-roofing.co.uk and we will get back to you.
New and replacement guttering, fascias and soffits installed in the following nearby areas:-
Hyde
Kingsbourne Green
Chiltern Green
Redbourn
Wheathampstead
Flamstead
Kimpton