These roofline products play a vital role in protecting your property from damp and water. We can carry out installation, repair, replacement, and maintenance of all roofline products, including fascias, soffits, cladding, bargeboards, guttering, and downpipes. When you choose our roofers, you can feel confident that the work will be done to high professional standards.
Our established and trusted roofers, who have 20 years of experience in the industry, can visit your property to understand more about your requirements and complete a roofline survey. We always give expert and helpful roofing advice Rickmansworth and free quotations, with no obligation to proceed.
Our roofers provide a wide range of roofing services for pitched and flat roofs. We are proud of our excellent reputation; check out our testimonials on Trustatrader.
For more information, please call 01923 961 055.
We're proud to offer a 20 year warranty on all new roofline works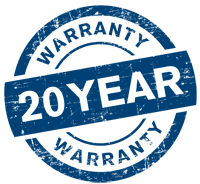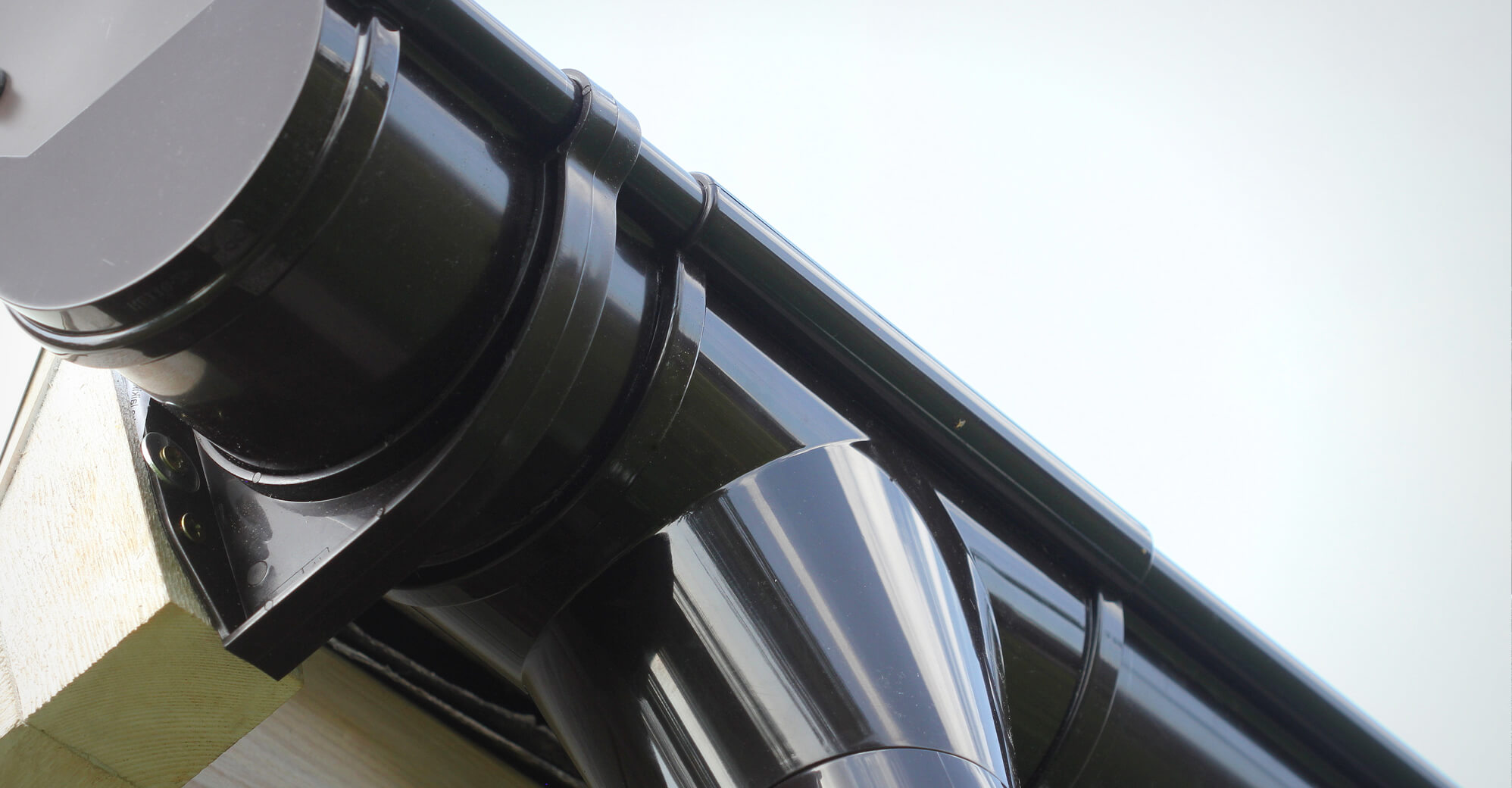 Fascias and soffits installed and repaired near Amersham
Fascias and soffits play an important role within the structure of your property. Do you know the importance of fascias and soffits? You may not have heard of these parts of your roof, but ensuring they are well maintained and installed can reduce your roof and home maintenance. Our roofers near Amersham, Rickmansworth, or Croxley Green can handle all your roofline needs.
Your fascias and soffits are located at the base of your roof overhang, normally forming the front and underside of what looks like a box. Fascias support the guttering and bottom rows of tiles on your roof and soffits can allow ventilation into the roof. Without this, condensation can form in the roof eaves and increase the risk of decay.
As well as offering good ventilation, these roofline products act as the final barrier between the inside of your home and the roof and the external elements. They will also help to protect your roof rafters and this will ensure that you do not face issues with water ingress.
Your roofline also stops, birds, insects, and other pests from finding their way into your attic and building their nests. Fascias and soffits, give your home a finished look and can be finished in a wide range of colours and textures to match the architectural design of your property.
Our HA6 roofers can maintain your gutters
Maintaining your gutters in Rickmansworth may be more important than you think. This part of your roofline provides a key role in keeping your roof, walls, and foundations safe from the risk of water damage by channelling all water away. Our rooflines experts can provide a range of guttering services including:
New gutter installations in a range of colours and shapes to suit your property
Guttering repairs, so your gutters are in good working order
Gutter realignment to ensure all water flows through the guttering correctly
Gutter cleaning and maintenance to remove all gutter debris and stop gutters from overflowing
We work on gutters on both residential and commercial buildings and working gutters are a requirement for many insurance companies. New gutters and well-installed and maintained guttering systems will stop any water from penetrating the roof or walls, which could lead to damp. They will also help to maintain a fresh look and offer improved kerb appeal.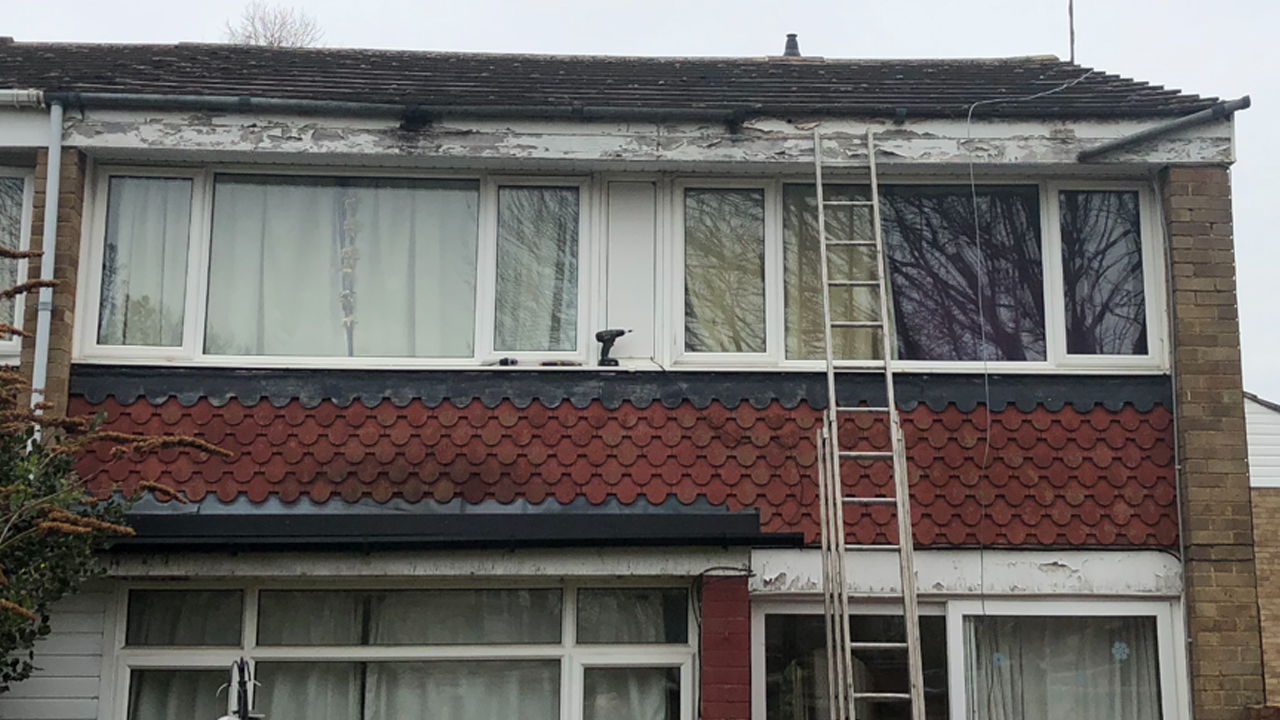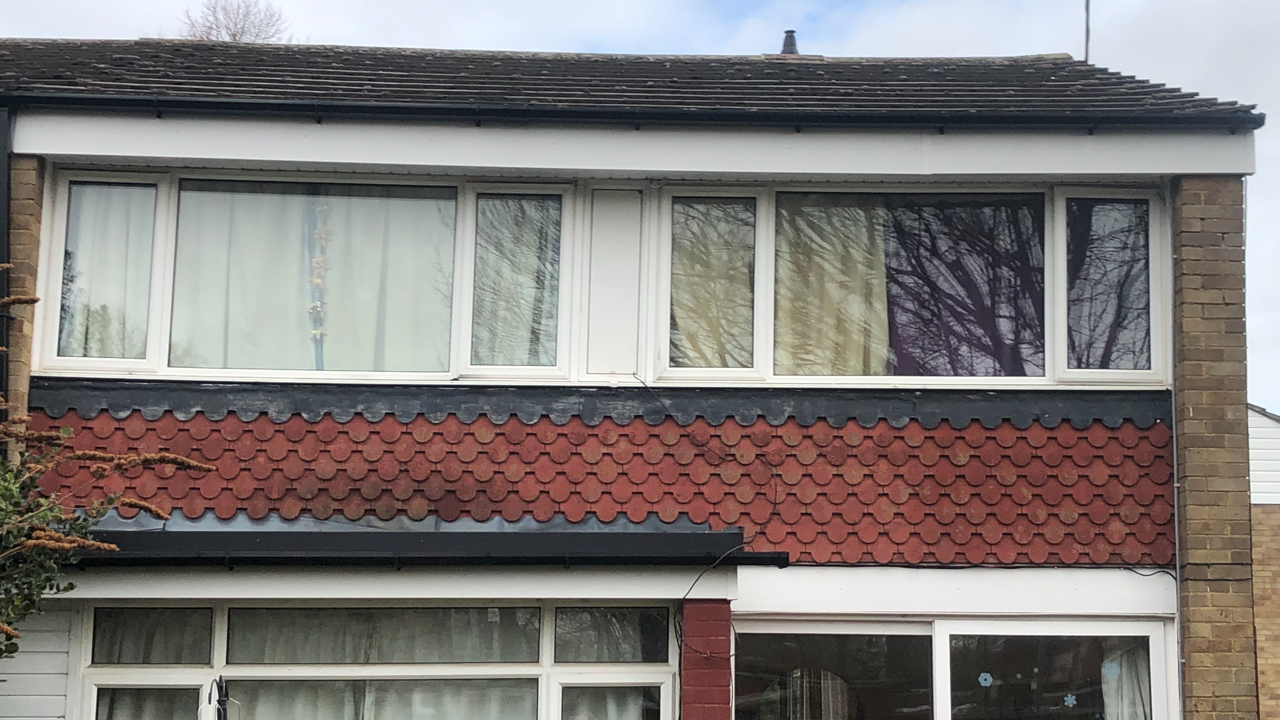 Cost-effective chimney work and chimney services in Rickmansworth
When it comes to chimney repairs in Rickmansworth, Radlett Roofing should be your first choice. We can provide a whole range of chimney repairs and maintenance services including re-pointing, rendering, and capping, to keep your chimney in good health. If your chimney needs to be rebuilt or removed, we can also help.
Signs it is time for chimney repairs include:
Failing mortar joints
Spalling
Rust
Ruined walls
Discolouration
Shaling
Cracks in the chimney crown
For more details of the roofing work we complete, please see our FAQs.
William Harber
They was very helpful and truthful from start to finish and work to a professional standard would use again and recommend to any one

To request a free quote for roofline work in Rickmansworth, contact us
Take advantage of our roofline services in Rickmansworth. Please call 01923 961 055 or email info@radlett-roofing.co.uk now and we will book you in.
New and replacement guttering, fascias and soffits installed in the following nearby areas:-
Chipperfield
Chorleywood
Croxley Green
Chenies
Flaunden
Harefield
Northwood
Sarratt
Watford