We are a family-owned and operated roofing company that can help with all aspects of your fascias, soffits, bargeboards, cladding, guttering, or wider roofing issues. We can also provide a wide range of specialist roofing work, including chimney repairs and maintenance, lead work, and Velux windows and skylights.
With our wealth of experience, we guarantee quality workmanship and customer service. We are fully insured and all new rooflines come with comprehensive guarantees for your peace of mind.
Free estimates and roofline surveys are available at any time
Highly competitive prices guaranteed with upfront costs
The highest levels of customer service and your satisfaction guaranteed
A huge variety of roofline and roofing services are available making us your one-stop-shop for all roofing needs
Free advice and assistance are available at all times
Fully trained and accredited roofers – see our reviews on Trustatrader
20-year guarantee on all new roofline installations
Only the best products used from leading manufacturers
We will help you look after your roof and roofline. Call us now on 01923 961 055.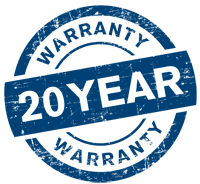 We're proud to offer a 20 year warranty on all new roofline works
New gutter and gutter repairs near Harrow
If your guttering in Harrow, Pinner, or Neasdon is blocked or broken you will have no way of draining heavy rainfall away. Rainwater can build up on your roof or penetrate the sides of your home and this can cause long-lasting issues with your property, in the worst instances affecting structural integrity.
We can carry out all types of guttering services including gutter repairs, gutter cleaning and maintenance, gutter realignment, and gutter replacements. Old metal gutters can be prone to rust and rot, so all new gutter installations use uPVC. These gutters are cost-effective, durable, and extremely long-lasting. They also come in a range of colours and styles to suit your needs. Once fitted, they require very little maintenance or none at all.
We are always happy to visit your property and can assess your guttering and give you a free, no-obligation quote. We will look at the location of the gutters, their positioning, access, and condition. We can also conduct water flow tests to ensure the system is working efficiently.
Experts in HA2 for fascias and soffits
As experienced roofers in Pinner, we can take care of all your roofline needs, including looking after your fascias and soffits. Your roof is the most important part of your home and your roofline also plays a crucial role in defending your property from the elements.
Your fascias support the bottom row tiles on your roof and provide support for guttering. Soffits provide important ventilation and stop infestations from pests and birds. Both roofline components need to be in strong and good condition so there are no leaks on your property.
We offer full replacement of fascias and soffits and if your roofline is showing signs of damage, we can also replace individual components. As with our guttering, we install top-quality uPVC fascias and soffits. This will give your property a clean and fresh new look as well as providing a host of other benefits. These products will never rot, rust, or warp, or need treating. They come in a variety of colours and materials to match the look and style of your roof.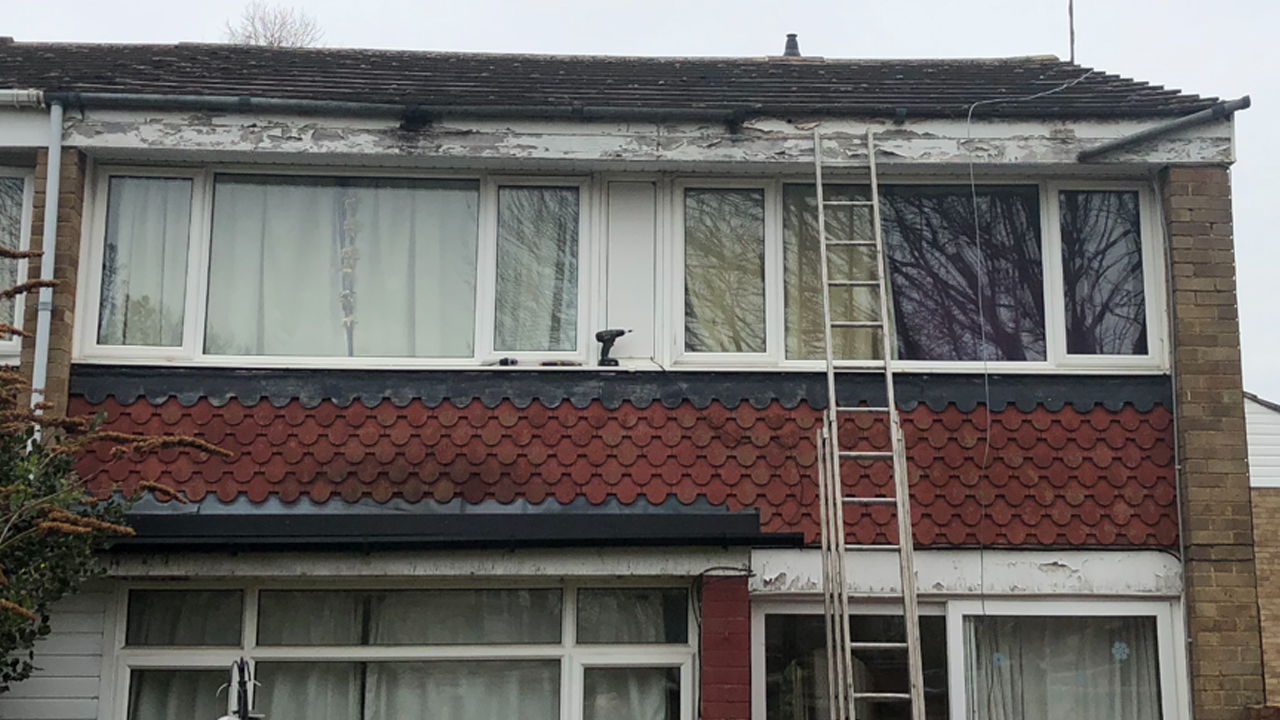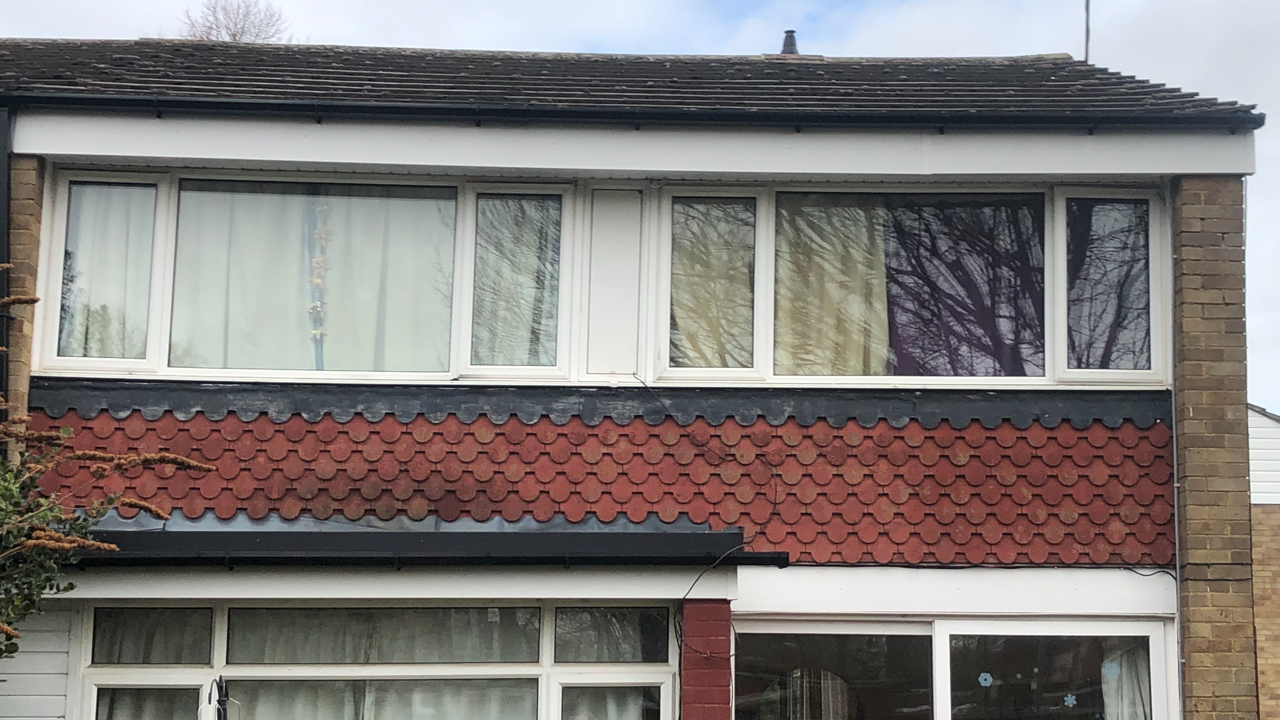 Chimneys and parapet wall repairs in Pinner
Our roofers provide a whole range of specialist roofing work in Pinner, including chimney work, parapet wall repairs, and Velux windows. Whether you need advice about the best ways to maintain your chimney or repairs to your parapet walls, we can help.
Chimneys are susceptible to wear and tear and over time can become compromised. Common issues that we can help with include poor ventilation, water leakage, and damage problems, structural failure and safety issues, and erosion. All of our work is guaranteed and we only use the best materials.
See our roofing FAQs for more information about what we do.
William Harber
They was very helpful and truthful from start to finish and work to a professional standard would use again and recommend to any one

Roofers for fascias, soffits, and guttering in Pinner
Our roofing specialists are here to help with all aspects of your roofline in Pinner. For a free quote or roofline survey, please call 01923 961 055 or email info@radlett-roofing.co.uk and we will get back to you.
New and replacement guttering, fascias and soffits installed in the following nearby areas:-
Pinner
Eastcote
Northwood
Bushey
Ruislip
Harrow
Stanmore
Whitchurch
Caldecote
Kenton