The success of our roofing company is something we are hugely proud of and much of our work comes from repeat business or recommendations. We can provide testimonials, or please see our reviews on Trustatrader.com
Your roofline components – including your fascias and soffits – not only protect your roof but also add a finishing touch that gives your home a fresh and smart appearance. We offer a whole range of services to ensure your roofline is well maintained and working optimally.
New uPVC guttering systems
Guttering maintenance and repairs
Gutter cleaning
New fascia and soffits
Fascia and soffit repairs
Bargeboards
Box ends
Cladding
Chimney work
Parapet wall repairs
Velux windows
For a no-obligation and free-of-charge roofline quote, please call 01923 961 055.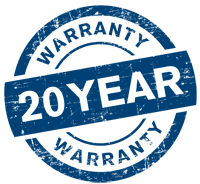 We're proud to offer a 20 year warranty on all new roofline works
Do you require expert guttering services near Edgware?
The main purpose of guttering is to channel water away from your roof, protecting your home or commercial building. If you are experiencing problems with your guttering or downpipes in Edgware, Borehamwood, or South Mimms, please get in touch. Ideally, periodic gutter maintenance should be completed before you have issues, as gutters can become prone to problems, such as:
Blockages when leaves, moss, and other debris fall into the gutters and get stuck, preventing water from flowing through them properly.
Gutters that are sagging through the weight of debris or other reasons, stopping them from draining.
Leaks caused by structural instability or impacts from bad weather, such as heavy snowfall.
By not looking after your gutters you could leave your home vulnerable to water damage. We can ensure your gutters are well cleaned and maintained and complete any gutter repairs.
If your gutters are old, we can also install new uPVC guttering. Our high-capacity uPVC guttering systems come from leading manufacturers and are available in a range of sizes, shapes, and colours.
WD6 fascias, soffits, and bargeboards
Just like gutters, other roofline products – including fascia boards, soffits, and bargeboards, provide a crucial function for the outside of your house.
Fascias: These boards are placed at the bottom edge of your roof and are fixed directly to the roofing trusses. They support the last row of tiles on the roof, as well as supporting the guttering. They, therefore, protect the interior from weathering damage and provide an aesthetic function.
Soffits: Soffits are fixed between the fascia boards and the walls and serve two purposes. They also assist with the look of the roofline but also protect the rafters from the elements. They allow ventilation through the roof space to stop issues associated with mould and damp.
Bargeboards: These boards offer a decorative finish to the gable end of your property, sealing the end rafters and the verge. They also provide additional strength and aesthetics.
We can maintain and repair any element of your roofline, as well as installing new roofline products. These come in a range of styles and colours to suit your exterior and offer fantastic kerb appeal.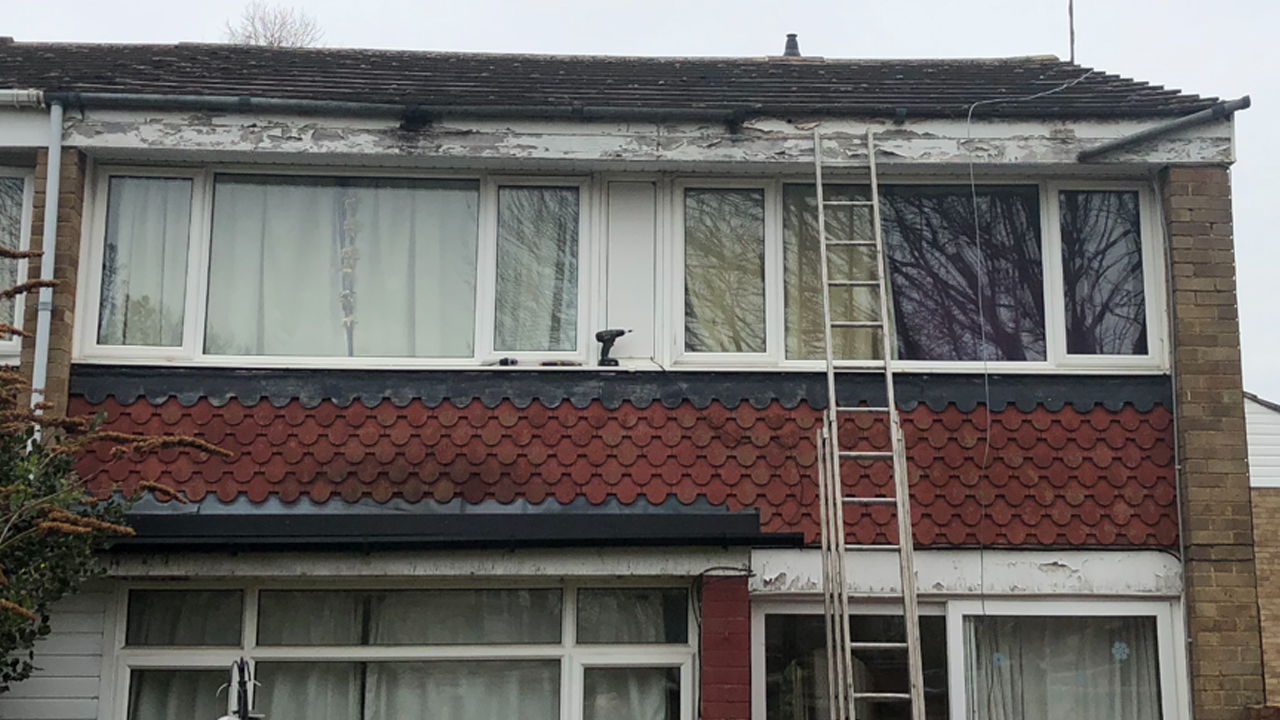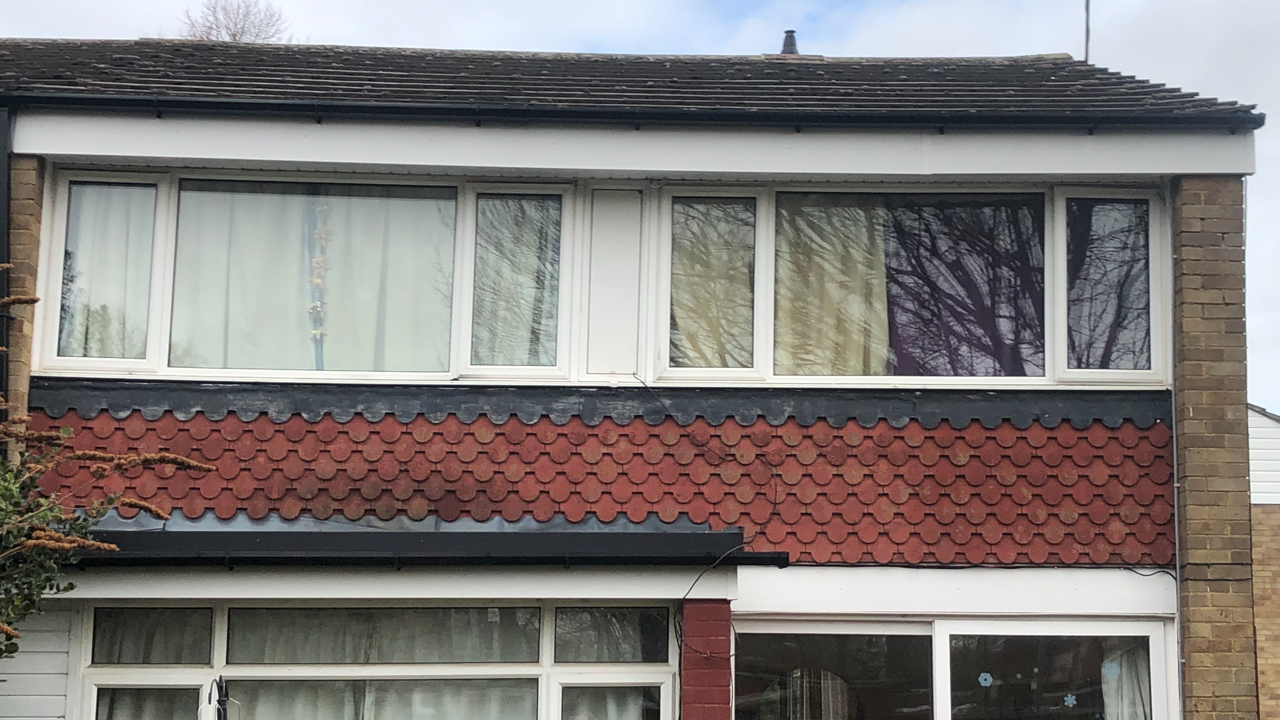 Borehamwood roofers for chimney work and Velux windows
If you require specialist roofing work in Borehamwood, call the team at Radlett Roofing. We can provide a complete range of options, from chimney work to the installation of Velux windows for loft room conversions or so you can gain more light and control over ventilation.
Due to the nature of chimneys and other roof elements, they will be exposed to bad weather. Many of us will never give our chimney a second thought until something goes wrong. Our roofers can provide free advice and guidance at any time regarding specialist services.
William Harber
They was very helpful and truthful from start to finish and work to a professional standard would use again and recommend to any one

Do you need roofline services in Borehamwood? Call our roofing company
Are you looking for a reliable roofing contractor in Borehamwood who can look after fascias, soffits, guttering, or specialist roofing work at great prices? Call 01923 961 055 or email info@radlett-roofing.co.uk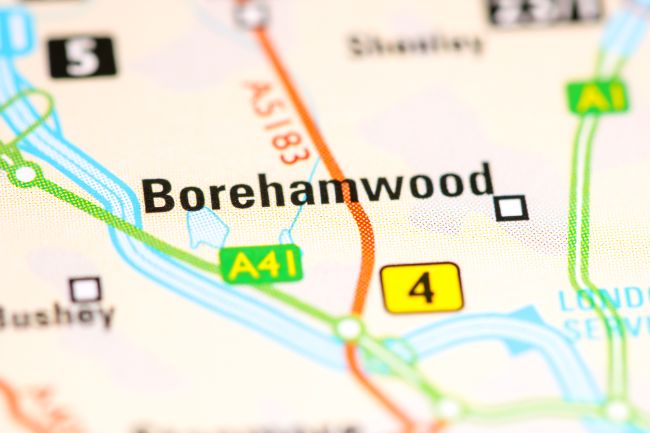 New and replacement guttering, fascias and soffits installed in the following nearby areas:-
Shenley
South Mimms
Stone Grove
Caldecote
Aldenham
Totteridge
Whitchurch
Stanmore
Cockfosters
Potters Bar
Hendon
Whetstone