Our friendly team of roofers is fully trained and highly experienced in dealing with all sorts of roofing issues, from repairing leaking flat roofs and gutters to the complete installation of new roofs and rooflines. We are proud of the quality of workmanship and customer service that we deliver and much of our work comes via recommendations from friends and family.
Our roofing and roofline services include:
Fitting new guttering and downpipe systems
Lead work
Pitched roof installations and repairs
Flat roof installations and repairs
New uPVC fascias, soffits, and bargeboards
Guttering cleaning and maintenance
Chimney work
Parapet wall repairs
Box ends and cladding
Are you thinking about replacing your fascias? Having problems with leaky gutters? Whatever the issue, we can help. We can meet with you at your property and will make a thorough assessment and give you expert advice and answer your questions.
To book a roofline consultation, please contact us on 01923 961 055.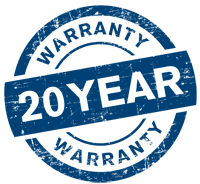 We're proud to offer a 20 year warranty on all new roofline works
Fascia and soffit replacements near Hatfield
Your fascia boards, soffits, and bargeboards protect your roof rafters and joist ends from the worst of the British weather. It's vital that you look after your roofline and replace any old products with new ones so they look good and ensure that that your roof is protected.
Until around 20 years ago, all fascias, soffits, bargeboards, and other roofline products were made from timber. This was problematic because timber tends to rot over time and requires maintenance, such as painting and varnishing. We install the latest uPVC products that make these issues a problem of the past.
Improved energy efficiency: Adding the first line of defence against the weather can keep heating bills to a minimum and boost energy efficiency.
Low maintenance: uPVC fascias and soffits are easy to maintain and once installed may only require an occasional wipe down or clean to keep them looking as good as new.
Aesthetically pleasing: We install uPVC roofline products in a range of colours and shapes to suit your exterior. They will give your property great kerb appeal.
Protection: Importantly, our uPVC products are designed to conceal your roof rafters and keep moisture away from your home.
Seamless AL1 guttering installations
Here at Radlett Roofing, we never underestimate the importance of your guttering and downpipe systems; these are the unsung heroes of our roofs and go a long way to protecting our homes from rain. Our roofers can repair, maintain, and install guttering in St Albans that delivers excellent results.
Gutters can be 'out of sight and out of mind' but they are a vital component of our homes and divert rainwater away from the fabric of our buildings and so they do not cause any damage. Over time, wear and tear may mean they need to be repaired or replaced. It is also essential to ensure that they remain clear so water can flow through them.
Signs that you may need your guttering replaced include:
Rust and mould have caused your gutters to become flaky and splintered
Water is spilling out of your gutters in irregular ways
There are visible cracks and splits in your gutters
There are several broken fasteners
Gutters have become separated
Gutters are pulling away from the roof
Gutters are sagging or improperly-pitched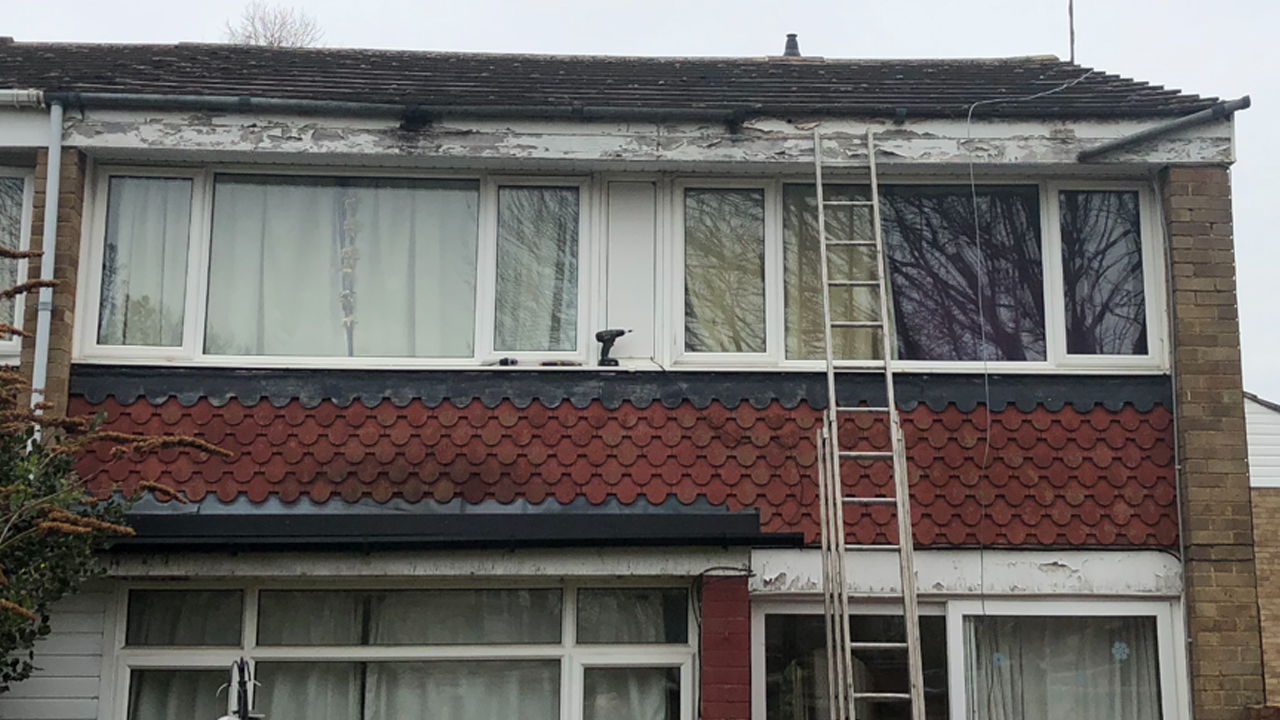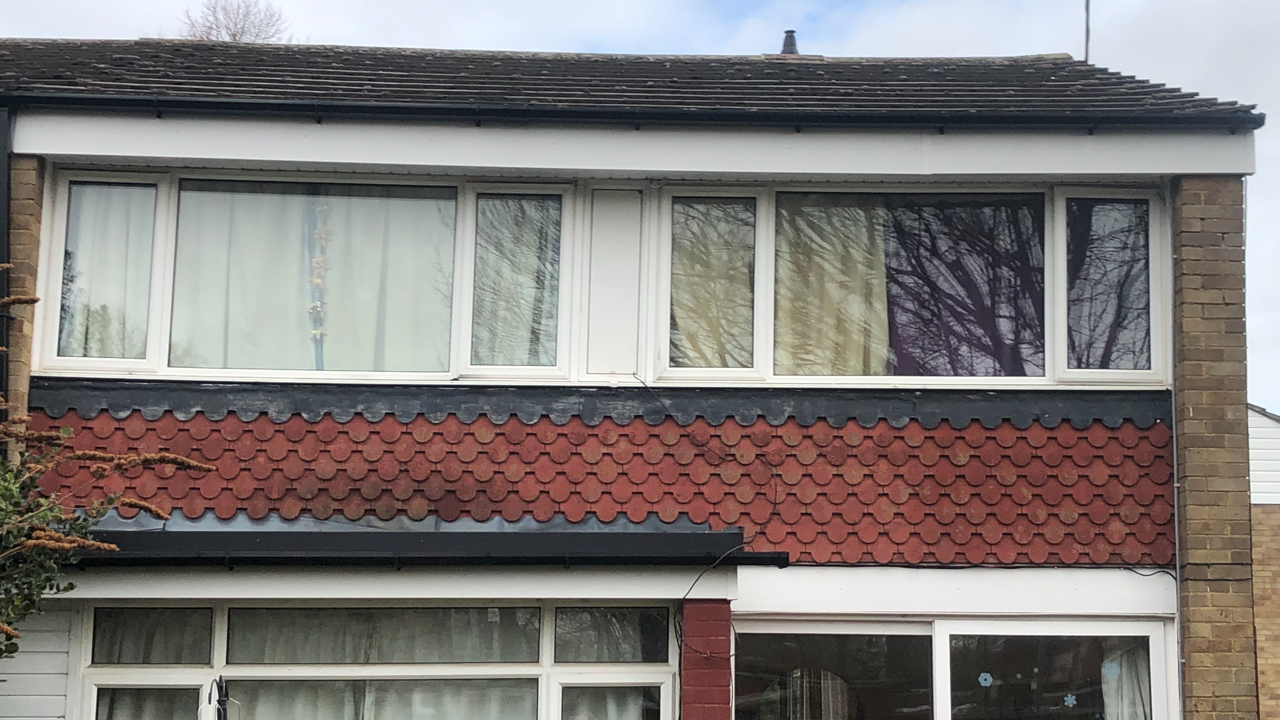 Lead work or chimney work in St Albans
Our roofers can undertake a whole host of roofing, roofline, or specialist roofing work for domestic or commercial customers in St Albans. This includes gulley repairs, lead work, Velux windows, parapet wall repairs, and more. We provide comprehensive and affordable roofing solutions, whatever you are looking for. All quotations will be completely transparent.
William Harber
They was very helpful and truthful from start to finish and work to a professional standard would use again and recommend to any one

Call our trusted St Albans roofers for guttering and roofline quotes
For further information about our roofline or roof work in St Albans, please get in touch. We can be reached on 01923 961 055 or via email at info@radlett-roofing.co.uk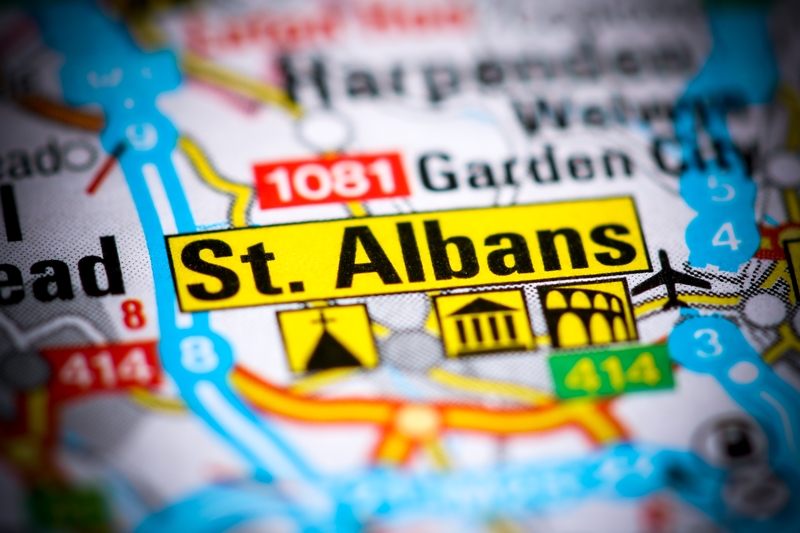 New and replacement guttering, fascias and soffits installed in the following nearby areas:-
Sandridge
Redbourn
Colney
Harpenden
Wheathampstead
Abbots Langley
Radlett
Garston